A different way of working
At MONDRAGON, we know there is a different way of doing things.
This experience will place you at the heart of the decision-making process, giving you an active role to play, and providing you with numerous opportunities to develop and contribute the best you have to offer.
People first:
the cooperative experience
At MONDRAGON, your opinion counts. We encourage people to adopt a hands-on approach. Our participative model means you'll be expected not only to have your say, but also to branch out and shape your company's future.
It's up to you
We have every confidence in people and their potential. We are companies that cultivate our talent pool. We're committed to personal development.
With us, you'll have opportunities for professional and personal development. You'll face challenges and projects that will help you to grow both personally and professionally. It's up to you.
MONDRAGON, an innovative ecosystem
At MONDRAGON, we think about the future, we're committed to innovation, cooperation and the development of new businesses to ensure our long-term competitiveness and tackle the technological and social challenges of our times.
We innovate and do business in a network with a global reach. We foster interaction among the cooperatives, our 15 research centres, MONDRAGON University, and a raft of benchmark players throughout the world. You can join multidisciplinary teams that work together on specific issues. Ours is an inspiring and dynamic project that responds to new challenges both locally and globally.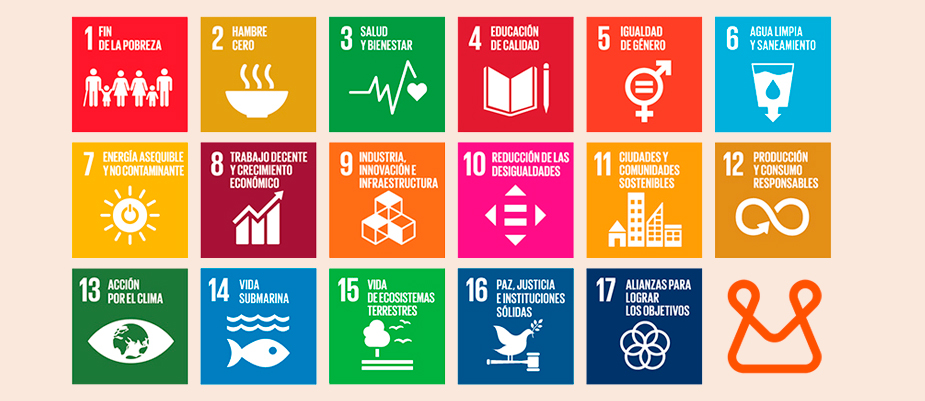 We transform society
We are world leaders in a responsible, democratic, and sustainable way of doing business. We are people cooperating to improve people's lives and respond to the new challenges of society such as the Sustainable Development Goals. We want to legate the next generations a better model for the development of people and the planet. We are Humanity at Work