WE ARE INSPIRED BY NATURE
AND WE ARE COMMITTED TO IT. WHICH IS WHY WE ARE CARING FOROUR PLANET. AND STRIVING TO
DEVELOP AND ADVANCE IN

HARMONY WITH IT .

OUR ROADMAP
MORE COMPETITIVE, COOPERATIVE AND FLEXIBLE. OUR AIM IS TO CONSTITUTE A BUSINESS
THAT DELIVERS, AND

HELPS TO BUILD FAIRER, MORE COHESIVE AND MORE RESILIENT COMMUNITIES.

MONDRAGON Innovates
MORE THAN 500 FAMILIES OF PATENTS IN FORCE, 14 R&D CENTRES, 2,000 FULL-TIME RESEARCHERS AND FIVE
AREAS OF ACTIVITY:

ADVANCED MANUFACTURING, SMART CITIES, HEALTHCARE, BIG DATA, AND RAW MATERIALS.
THE FUTURE IS TODAY
AND MONDRAGON HAS STARTED A PROCESS OF DIGITAL ADAPTATION TO FACE THE GREAT TRANSFORMATION
THAT BUSINESSES, PROCESSES AND JOBS ARE GOING TO EXPERIENCE.

WORLD PRESENCE
MONDRAGON LOOKS AT THE INTERNATIONAL MARKETS,

IN WHICH IT ALREADY HAS A CONSOLIDATED PRESENCE,
WITH 141 PRODUCTIVE SUBSIDIARIES AND SALES IN 150 COUNTRIES.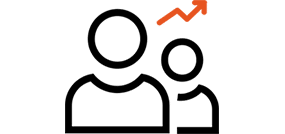 +
81,000
PEOPLE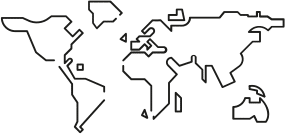 SALES IN MORE THAN
150
COUNTRIES